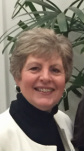 CINDY NARDINI

Licensed since 1994, I have inpatient psychiatric hospital experience with adolescents and adults as well as outpatient counseling experience. Currently I see adolescents and adults in individual, couples and family counseling. Areas of treatment specialization include the following: anxiety, depression, relationship issues, grief and loss, stress management, trauma resolution, and spirituality. I believe in the dignity and worth of every individual. A highly personalized approach is tailored to each individual's needs, utilizing his or her strengths to help approach the challenges and achieve growth and well being.
---
JOHN RODNEY CRAWFORD

As a Licensed Professional Counselor, I work with a wide range of emotional and behavioral issues for adult clients. I provide services that span from therapy for depression, grief counseling, marriage counseling, couples counseling, anger management, substance abuse, and beyond. I offer a highly personalized approach tailored to each of my client's individual needs to help attain the personal growth they're striving for in a comfortable and supportive atmosphere. I have worked in the following clinical settings: outpatient and inpatient mental health treatments, as well as outpatient and inpatient substance abuse treatments. I look forward to assisting you with your counseling needs.

---

ROBIN ARNOLD

I see counseling as a process in which you, the client, and I, the counselor, having come to understand and trust one another, work as a team to explore and define present problem situations, develop future goals for an improved life and work in a systematic fashion toward realizing those goals. To schedule an appointment, click on http://therapyappointment.com.
---

VICKIE S. THOMPSON

Have you hit a "bump" in the road? Are you experiencing grief, stress, depression, anxiety, or conflicts in relationships? As a licensed professional counselor since 1998, I help adolescents, teens, and adults to build on existing strengths while expanding their abilities to cope with life's challenges, reducing stress and improving relationships. I tailor my approach to your individual needs. I look forward to your call. To schedule an appointment, call 318-449-8571.
---
Kristen Melancon

As a Provisionally Licensed Professional Counselor, I focus on helping children, adolescents, adults, and families through transitions, behavioral issues, family issues/problems, and general concerns. My belief is that you, the client, are your own expert in your life and have the capability to overcome obstacles. My job as a counselor is to help you through difficult times and facilitate the change that you desire. Also, I work with children as young as 3 years old using Play Therapy where I enter the child's world to help them through various issues. To schedule an appointment click on www.therapyappointment.com or call 318-449-8571.
---